The Pickett Team: What do we play?

Eric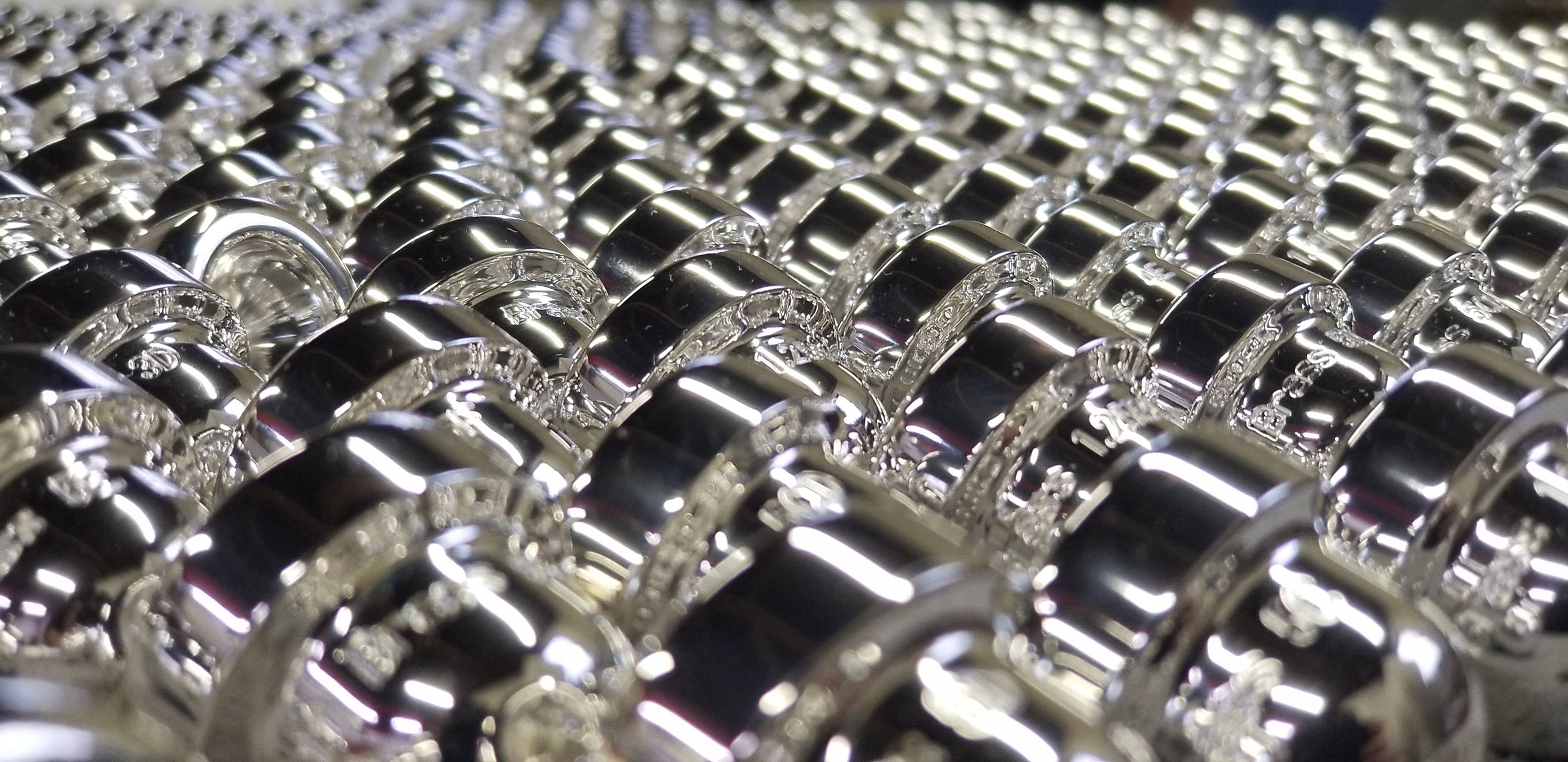 Our Pickett/Blackburn team has the privilege of having access to thousands of mouthpiece options. Below is a quick breakdown of our everyday mouthpieces and why we chose those models.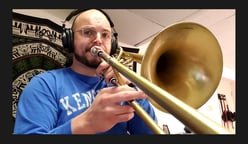 Ryon Bean - Low Brass Specialist
Pickett Trombone 1.25S Lightweight Cup with 1.25C Rim.
This 2-piece combo is my go-to on bass trombone. It provides a nice combination of openness and efficiency that allows for flexibility and evenness of sound throughout the horn. It allows for both a dark round tone, as well as that "in-your-face" type of bass trombone sound when necessary. I use it for just about anything and everything, from orchestra to big band.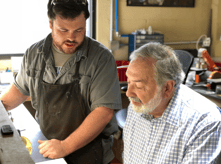 Robert Lawson - Manager of Instrument Manufacturing
Custom Pickett Trombone 11C
My current setup is a custom 11C with a thin, slightly rounded rim, paired with a fairly tight throat. This piece gives me the ability to match my sound and articulation with a lead trumpet player when playing in a horn section. I stumbled upon this piece when doing some prototype testing for one of our signature artists, and it's been my go-to mouthpiece ever since.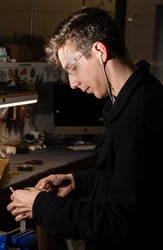 Ryan Courtney - Instrument Manufacturing Apprentice
Pickett 3C with #10-2/27 or #4/27 backbore.
The 3C top is highly versatile and allows me to play across all registers of the trumpet with ease. If I need to adjust my sound for an ensemble, I do so by changing my backbore. When I'm playing in a commercial setting I use my #4 backbore. I've found with this backbore I'm able to brighten up my sound to cut without working hard. I use a #10-2/27 when I'm playing in small church ensembles or playing in a jazz combo. The #10-2/27 has a great deal of presence when pushed but also offers a beautiful smooth sound when playing softly.
Peter Pickett - Owner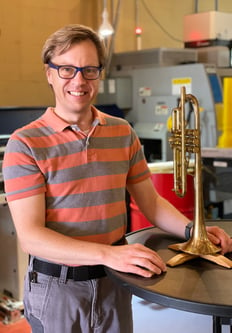 6C/27 with #2/27 backbore
You would think I would have a super fancy, custom mouthpiece at this point, but I've found our 6C to be an ideal mouthpiece for my playing. I had been playing very large mouthpieces like most young players, but family, life, job got in the way of practice and training. So in order to continue playing at a high level, I downsized over several years from the 1 and 2 sized rims to our 6, resulting in a much more efficient setup. It's small enough to provide lots of support, but not so small to make the sound suffer for me. Coupled with a #2/27 backbore, the overall balanced resistance gives me enough to push against without backing up. In my past life as an Eb soprano player, I worked into an 8 sized rim, with a fairly shallow cup, and most importantly: coupled with a #30 throat. The very high compression of this mouthpiece makes it very easy to rest on the resistance and reduce the aperture. This was a life saver.
Kyle Mortensen - Mouthpiece Craftsman Apprentice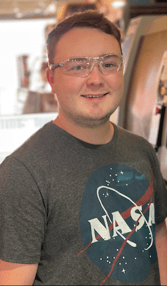 3CD top with #10-2/27 backbore
I use a two piece Pickett mouthpiece with a 3CD top, and #10-2 backbore. The rim provides the perfect amount of support, and the CD cup is great for playing any type of gig. The #10-2 backbore gives me the most control of my playing through the entire register of the horn, and I never have to guess where my notes will be. This combination gives me the easiest playing experience I've had with a mouthpiece.
Zach Whitson - Mouthpiece Craftsman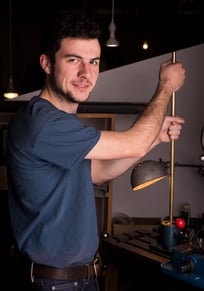 3C/27 top with #R/27 backbore
Being a mouthpiece manufacturer has afforded me a superb opportunity to really find out which equipment works for me. I've always been a middle of the road kind of player when it comes to mouthpieces, so the Pickett 3C top was a winner right away. The R backbore, a lead backbore which offers compression and a pleasantly bright tone, is the key to my combination. Since I'm not as strong of a player as I use to be, the R backbore does some of the heavy lifting for me and is surprisingly applicable in most playing scenarios.
Eric Murine - Director of Sales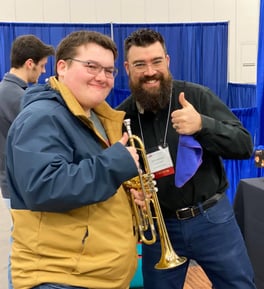 Doc Lead Cup with #4/27 backbore
My mouthpiece journey is a long one, but here is the short version of what I'm currently using. I've used the same basic setup for the past 4 years for 90% of my playing. If I do need a classical or more legit setup I do have a custom 1.25C Pickett mouthpiece that works well. The Doc lead cup with our Pickett #4 backbore pairs well with my Blackburn Lux trumpet. The mouthpiece must match the trumpet and player. The mouthpiece is only part of the equation.