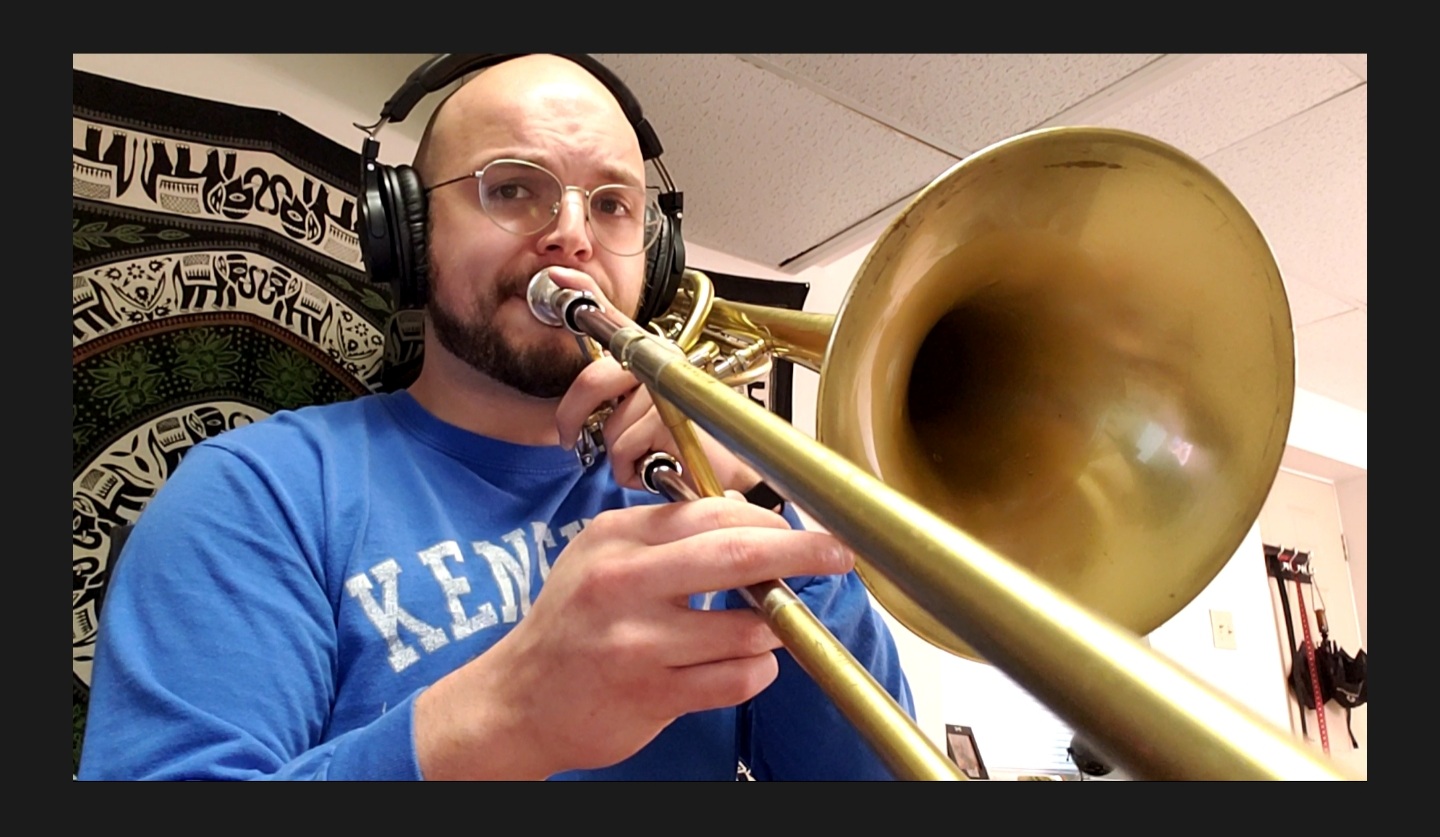 Hi everyone! My name is Ryon Bean and I am the newest member of the Pickett/Blackburn front-of-house team. I am a trombonist and I am looking forward to bolstering Pickett/Blackburn's presence in the low brass world. I'm very excited to work with our low brass customers to ensure they receive the quality service and products that they need!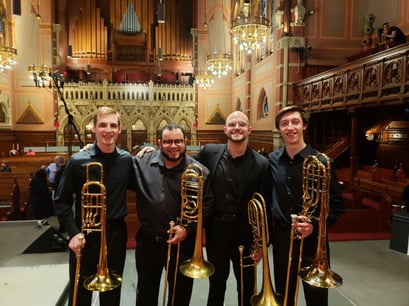 Here is a little bit about my journey:
Music has been an important part of my life as far back as I can remember. My family is full of musicians, and I knew from the beginning that I wanted to play music as well. My home was always full of instruments and I had an itch to try anything I could get my hands on. I loved listening to songs and trying to learn them by ear, but had no proper training up to that point.
I began playing the trombone at the age of 12, joining the middle school band on a whim only because my best friend decided to join. Like many young instrumentalists, I didn't take playing my instrument seriously in the beginning. By the end of middle school, I started to realize how important a role music had begun to play in my life and decided to enroll in the private lessons program at my local high school. During the transition to high school, the director of the band program thought I would be a good fit for the bass trombone due to my knack for extreme registers and suggested that I give it a try.
After high school, I attended the University of Kentucky double majoring in music education and bass trombone performance where I performed with the UK Marching Band, Wind Ensemble, Jazz Ensemble, Symphony Orchestra, and more. After about a year and a half, I made the decision to switch to a major in arts administration with a minor in trombone performance. I graduated from UK in 2017 with a plan to pursue a graduate degree in trombone performance.
Ultimately, I decided to attend Boston Conservatory at Berklee College of Music and received my Master's degree in Trombone Performance in 2020. While in New England, I played in multiple school ensembles, performed around town with a couple of professional big bands, subbed for a professional orchestra, and worked nearly full time at the largest music store in Boston. My time in Boston is an experience I will treasure forever. I had the opportunity to perform with outstanding musicians, play in some breathtaking venues, improve my playing immensely, and create friendships that will last a lifetime.
Now, I am back home in Kentucky and still doing what I love! I am so excited to share my greatest passion with our amazing customers at Pickett/Blackburn and provide high quality products that will help them perform at their best!